Italian Concert for AUTISM 2021
Charity event – Roman Amphitheater – Arezzo
Saturday 21 August at 9.15 pm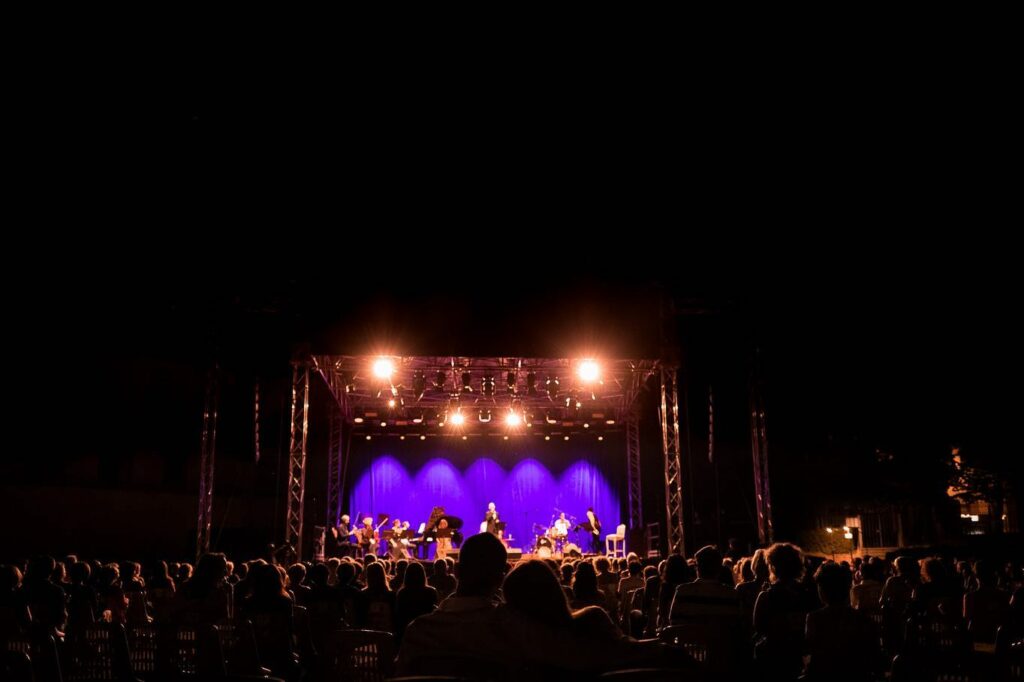 On Saturday 21 August, as part of the events of the "Amphitheater under the stars" program, "Concerto Italiano" will be staged, an original production curated by Spazio Seme with Gianni Bruschi and professional musicians.
"Concerto Italiano" represents an intense and unique tribute to the Italian song. The repertoire includes classical pieces from the contemporary tradition and pieces inspired by the latest singers and singers who are direct witnesses of Italian popular culture in the world.
Gianni Bruschi on vocals will be accompanied by leading musicians from the Italian music scene: Lorenzo Rossi first violin and founder of the Orchestra In-Stabile of Arezzo (www.oidarezzo.it), Marna Fumarola Leader of the Euphoria Quartet group, Luca Rossi percussionist and exponent of Campania and Mediterranean popular culture, Ivan Elefante trumpeter, Elisa Pieschi viola of the Oida Orchestra, Marco Lazzeri pianist and collaborator of Gianni Bruschi in the Mediterranean Mosaic project, Francesco Sarrini double bass, Erika Capanni viola and Lorenzo Nocentini drums.
With the participation of Francesco Botti | narration, Consuelo Pacheco | dance, Leonardo Lambruschini | dance.
The Concert for Autism is a tradition that has lasted since 2016 (we remember the shows with Amanda Sandrelli, Stanley Jordan, Roberto Vecchioni, Patti Smith, Tosca) and which this year finds the collaboration of Spazio Seme.
The show is part of the summer program "Amphitheater under the stars" wanted by the Municipality of Arezzo and the Guido d'Arezzo Foundation and realized in collaboration with the Regional Museum of Tuscany, the direction of the Museo Archeologico Mecenate and the Festival de Musique Synphonique of the city of El Jem in Tunisia, which takes place in the evocative setting of the Great Roman Amphitheater, Unesco heritage, OIDA Orchestra InStabile of Arezzo and CLEA Community Leaving Education (Erasmus + project co-financed by the European Union).
The Concert for Autism 2021 is promoted by the Arezzo Autism Association and Spazio Seme (International Artistic Center) in collaboration with the Gaio Clinio Mecenate Archaeological Museum, the 36th edition of the Eljem Symphonic Music Festival, Guido d'Arezzo Foundation, Municipality of Arezzo, Officine della Cultura with the patronage of the South East Tuscany USL
In support of the Banca Popolare di Cortona initiative, Conad, Unoinformatica srl, Gimar srl, Acetificio Aretino, Dormi da Re, Ecotrade, Valdichiana Outlet Village.